About the TIC
Get tickets at our on-campus box office, the Ticket and Information Center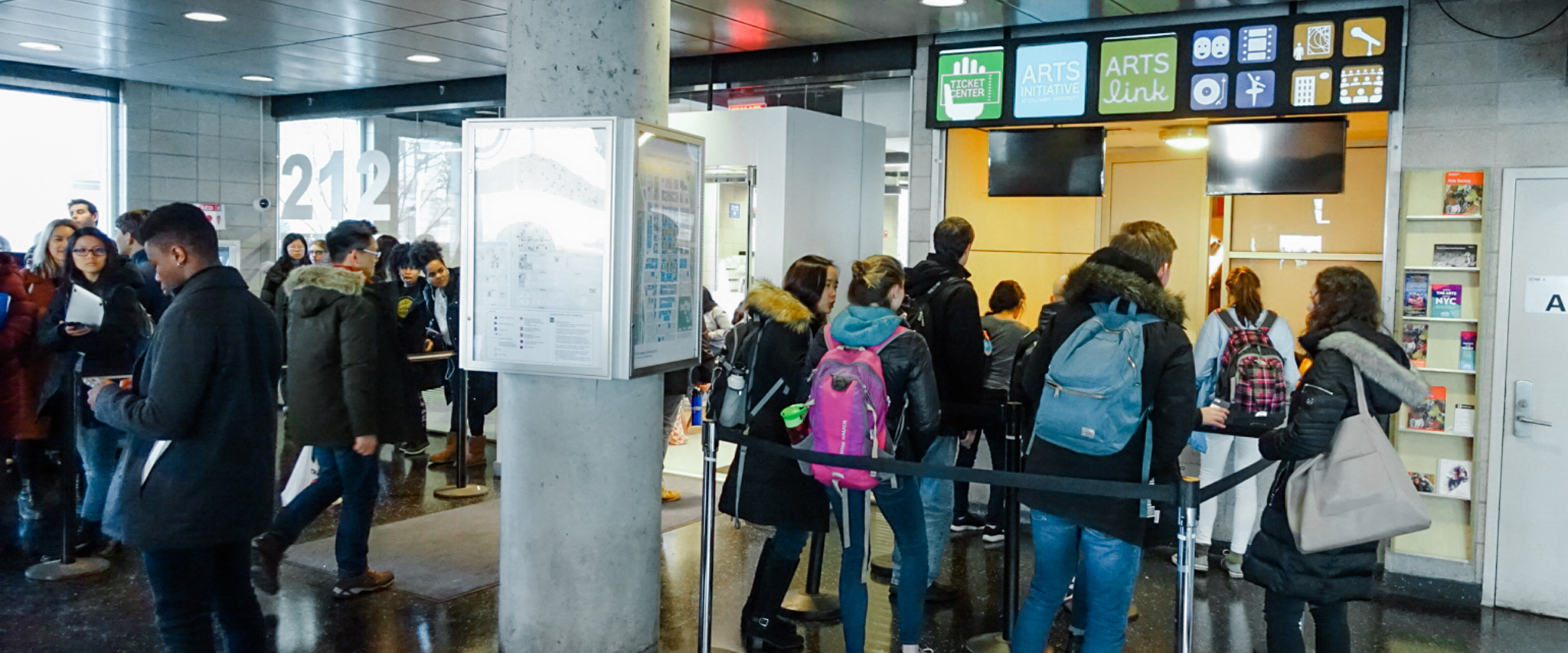 The Ticket and Information Center (TIC) is the Arts Initiative's box office, located in the lobby of Lerner Hall.
The TIC distributes more than 45,000 tickets each year to Broadway shows, Metropolitan Opera performances, student events, and more, providing countless Columbians affordable, convenient access to the rich cultural life of New York City. We accept cash, credit card, or check.
The TIC is open in-person starting September 24, 2021.
Hours of Operation: Thursday–Saturday, 4–8 PM
(closed Sunday–Wednesday and University holidays)
Discount Movie Vouchers
Get discounted admission to many of New York City's leading movie theaters.
Movie vouchers are available for purchase in-person at the Ticket and Information Center in the Lerner Hall lobby.
Learn more
On Sale at the TIC
Discounted tickets to hundreds of off-campus arts events at the city's leading performance spaces including Broadway, Carnegie Hall, the Metropolitan Opera, New York City Ballet, the New York Philharmonic, and more.
[Paused for Fall 2021 semester]
Student Events
Discover a variety of student arts events and get tickets online or in-person at the TIC. 
Browse Events