Performance Discounts
Get free and discounted tickets to performances around New York City
As our city reaches more advanced phases for reopening, get free and discounted admission to performances around NYC with our flagship On Sale at the TIC program and more.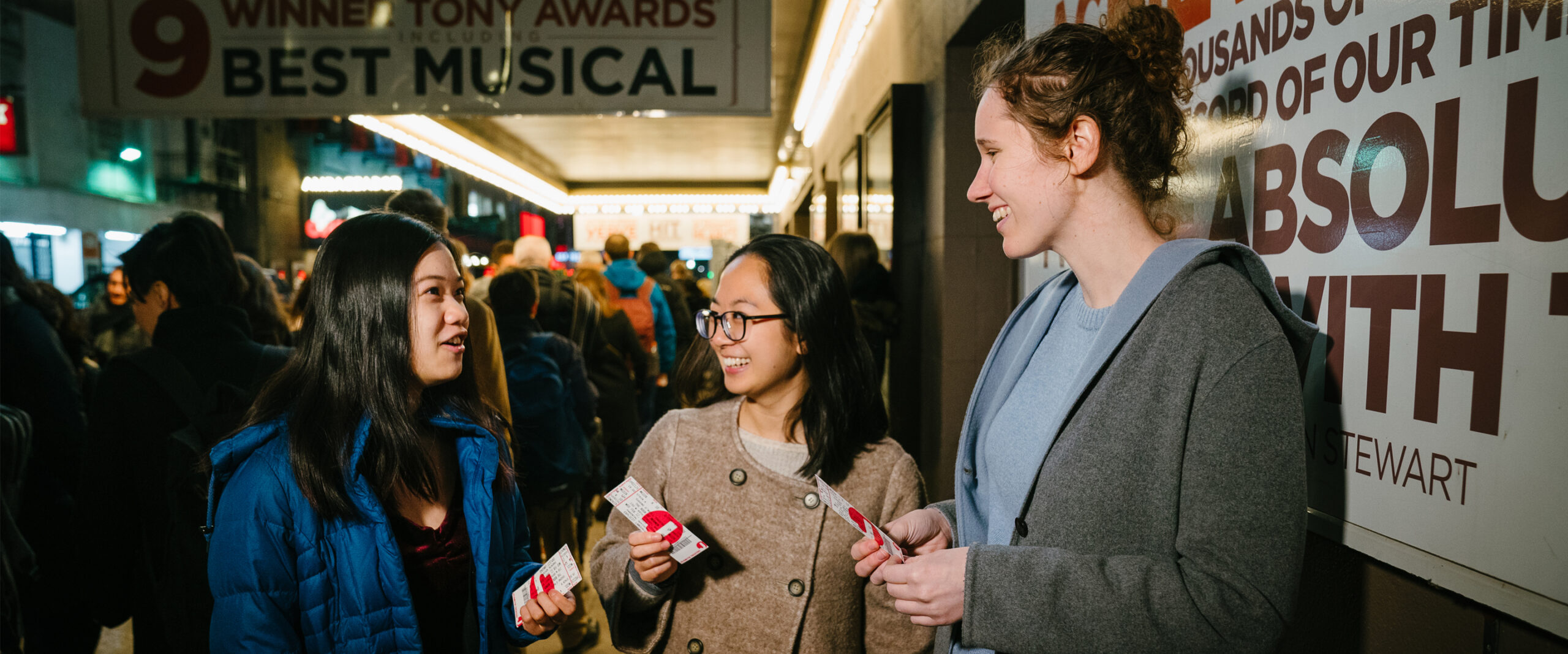 for current Columbia students, faculty, and staff
On Sale at the TIC [paused]
Get discounted tickets to hundreds of off-campus arts events at the city's leading performance spaces including Broadway, Carnegie Hall, the Metropolitan Opera, New York City Ballet, the New York Philharmonic, and more. On Sale at the TIC curates a selection of events available each semester. Tickets go on sale at the start of each semester.
for current Columbia students
Passport to Performances
Passport to Performances brings Columbia students free tickets to performances from world-class New York City venues, including Carnegie Hall, the Metropolitan Opera, and the New York Philharmonic. Tickets are exclusively announced through our email newsletter and won't be listed on our website, so sign up for our email list to find out when you get these first-come first-served tickets throughout the year.
Tickets are announced shortly before they are available to be picked up in person at the Ticket and Information Center in the lobby of Lerner Hall. Free tickets are limited and first-come first-served. Limit 2 tickets per person, only available to current students with a Columbia ID. No returns or exchanges. Lost tickets cannot be replaced.
for Faculty: class visit
ArtsLink [paused]
Complement your curriculum with vibrant arts experiences around New York City. ArtsLink is a concierge service for University faculty through which our team can help arrange group orders and manage the logistics of outings to performances, exhibitions, or other arts events around the city.
[ArtsLink is paused in accordance with Columbia University's current COVID-19 guidance for off-campus group gatherings.]