Columbia Nights
Enjoy exciting performances and museum tours with behind-the-scenes access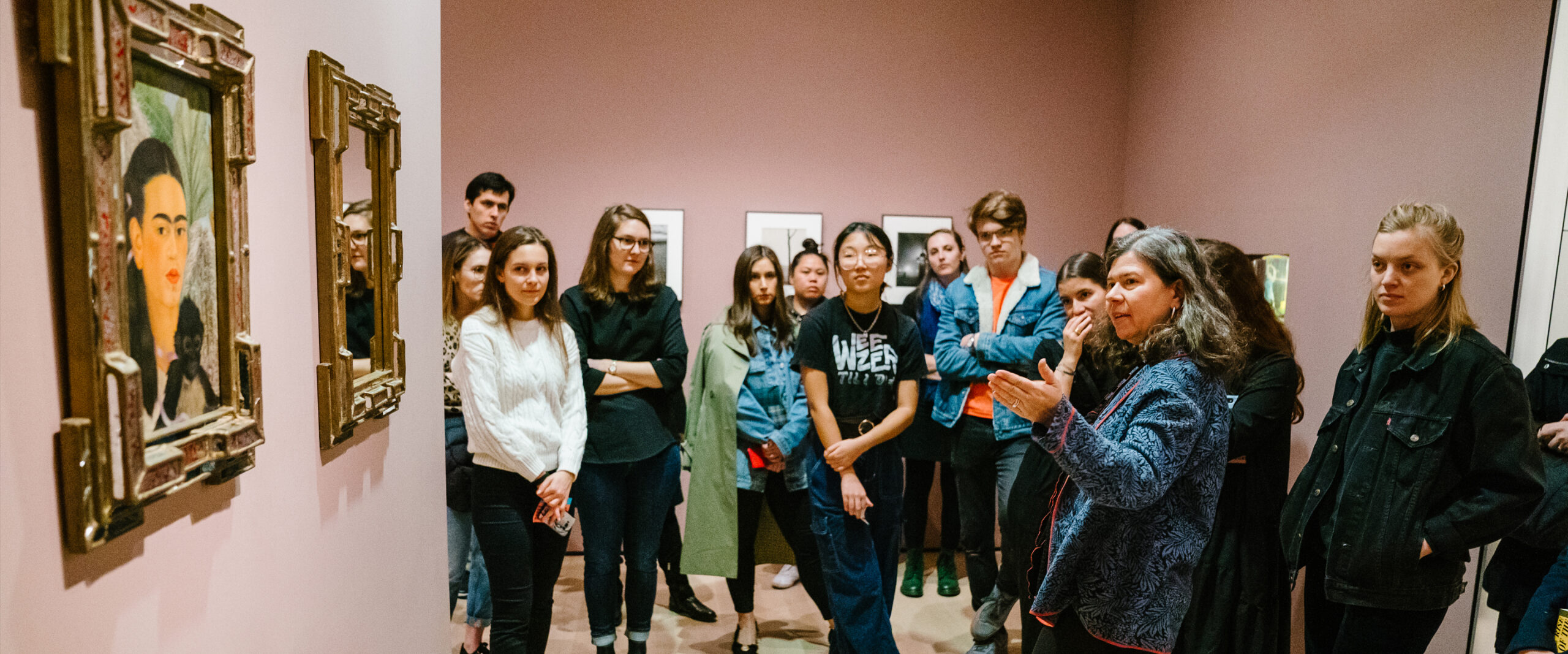 Art shown: Frida Khalo – Fulang-Chang and I
Enjoy exciting performances and museum tours with behind-the-scenes access to deepen your experience.
Columbia Night events happen throughout the academic year, and typically take the form of a performance or guided museum tour paired with a unique opportunity, such as a talk with the play's creative team or live music in a gallery.
During Fall 2020, we focus our Columbia Nights on virtual events which can be attended remotely from wherever you are.