Ticket your event
Sell tickets for your on-campus arts event through the TIC box office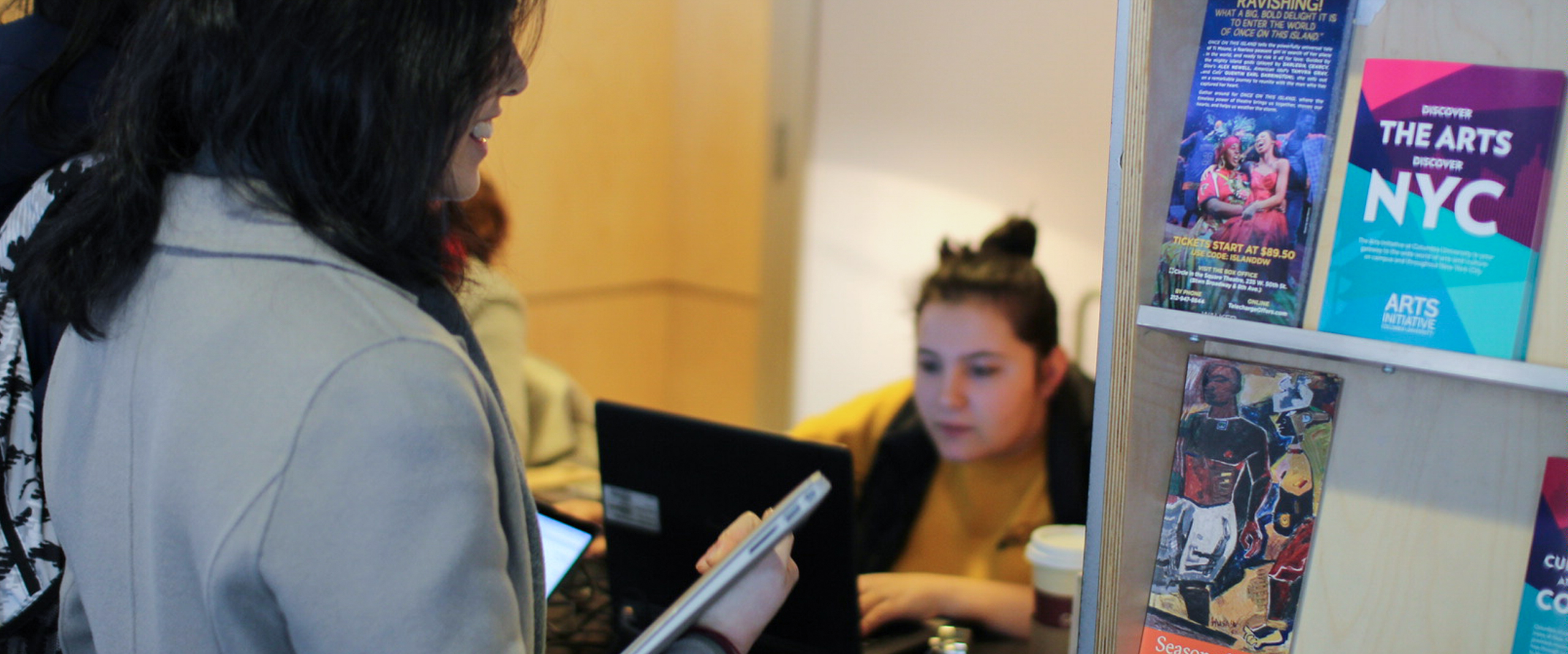 As part of its broader mission to connect Columbians with incredible arts experience on campus and throughout the larger arts landscape of New York City, the Arts Initiative offers ticketing services for on-campus arts events of recognized student groups. The Ticket and Information Center (TIC) is the Arts Initiative's box office, located in the lobby of Lerner Hall.
Please check with your Student Group Advisor for the full details of ticketing through the TIC.
For any questions, please contact us at ticketinfo@columbia.edu.